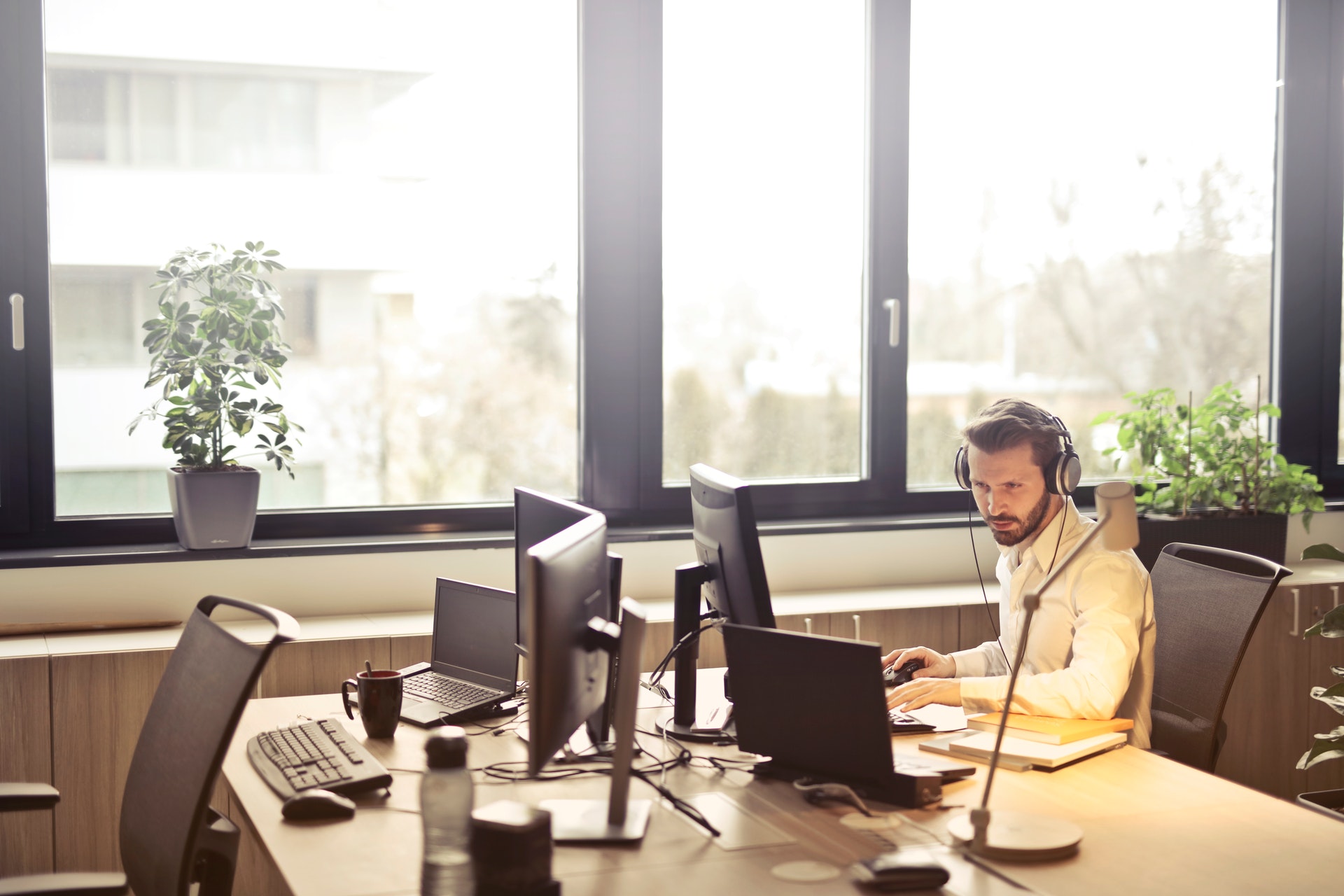 CPQ in the service industry
The service industry makes up the largest share of German gross domestic product and encompasses more than half of all German companies. Beside the large number of competitors, increasing demands of customers, who rapidly expect suitable offers, pose a challenge to service providers. Using a CPQ software that incorporates all relevant price changes helps companies to secure their competitive advantage and create offers rapidly and reliably.
Our industry solution for service providers explained
Various calculation schemes – flexible and customisable
Calculations in the service industry are shaped by additional costs. For example due to freight and delivery charges, fixed standard prices, and the consideration of customer-specific discounts or cash discounts. The application of time-limited offers and additional manufacturing charges also impact calculations. Thanks to automated price management and the option to set time limits, calcIT allows you to create reliable product and project calculations that can be adjusted by your employees simply and intuitively without programming skills.
Fast and hassle-free offer creation
Whether for a sale, leasing, or a service provision – calcIT gives you the opportunity to create different types of offers through an automated process, and to relase these as a Word or PDF file. Creating offers, calcIT uses your pre-written standard texts whilst leaving room for manual changes of text and layout. Additionally, various documents can be attached to the offer. For example to provide your customers with additional product data, certificates, or pictures. The beating heart of calcIT are the unique master libraries in which different offer types can be defined to ensure that offers are coherent.
Diverse integration options thanks to interfaces
calcIT has numerous interfaces with third-party systems, such as SAP, Microsoft Dynamics and Salesforce, that guarantee a seamless integration into your existing system landscape. This allows you to incorporate calcIT into your existing ERP systems and to ex- and import datasets. Thanks to the calcIT API, additional custom interfaces can be tested upon request and integrated in close cooperation with you.
Customisable calculations
Fast changes and adjustments (e.g. for special offers)
Various offer formats possible
Interfaces with SAP and other systems
Simple maintenance of master data
Transparent and understandable calculations
Different output formats possible
Available in multiple languages
Extensive CPQ functions for efficient processes in the service industry
Simple and error-free master data management
Prices, contact data and product information – master data builds the foundation for the right business decisions. Therefore, it is especially crucial to keep it up to date and complete. This, however, is easier said than done, as manual data maintenance is tedious and error-prone. Thanks to numerous automation options and interfaces, calcIT helps you manage customer master data, prices, discounts, and other relevant data without complications. Through the definition of user rights, you can administer editor and viewer rights to ensure that every employee can only access and edit the areas made accessible to them.
Comprehensive controlling information and reports
In the service industry, the demand for meaningful and comprehensive controlling has risen steadily over the past few years. The primary reason for this is that the right controlling information provides a clear competitive advantage. Service providers that process relevant data and information create an ideal foundation for excellent and rightly timed decisions. With calcIT, it is possible to generate statistical analyses and to create finance dashboards. Moreover, through the integrated tool JasperReports, spreadsheet reports can be generated (e.g. for stocklists or budgets). The format of these outputs can be chosen freely.
Workflows for authorisation and release processes
With calcIT, you can automate your company's release and authorisation processes according to your individual requirements. This creates transparent processes that are nonetheless understandable and controllable. Release and authorisation processes are accelerated enormously and the manual effort is reduced to a minimum. Automated workflows enable the blocking of entire calculation projects. This way, cost calculations can be integrated into your release processes with calcIT.
Always stay up to date on CPQ
Satisfied customers are the best reference