Speed is a decisive competition factor
When preparing offers and contracts, it is essential for these to be complete, free of errors and reflect both your CI and that of your customer. Speed is another crucial competition factor. Unfortunately, sales often require too much time to create offers. The search for suitable products and materials takes up valuable time that could be spent on other sales tasks.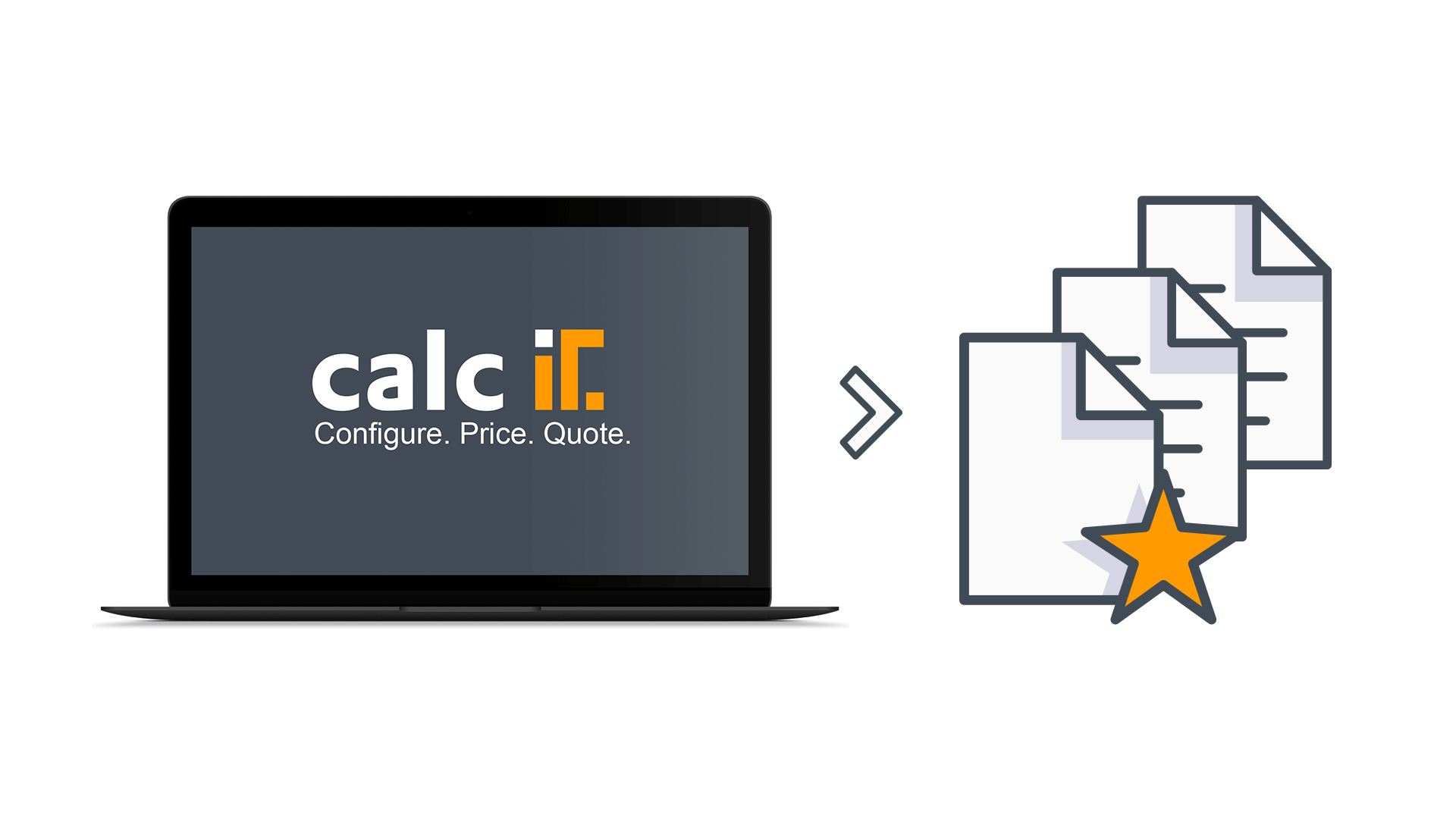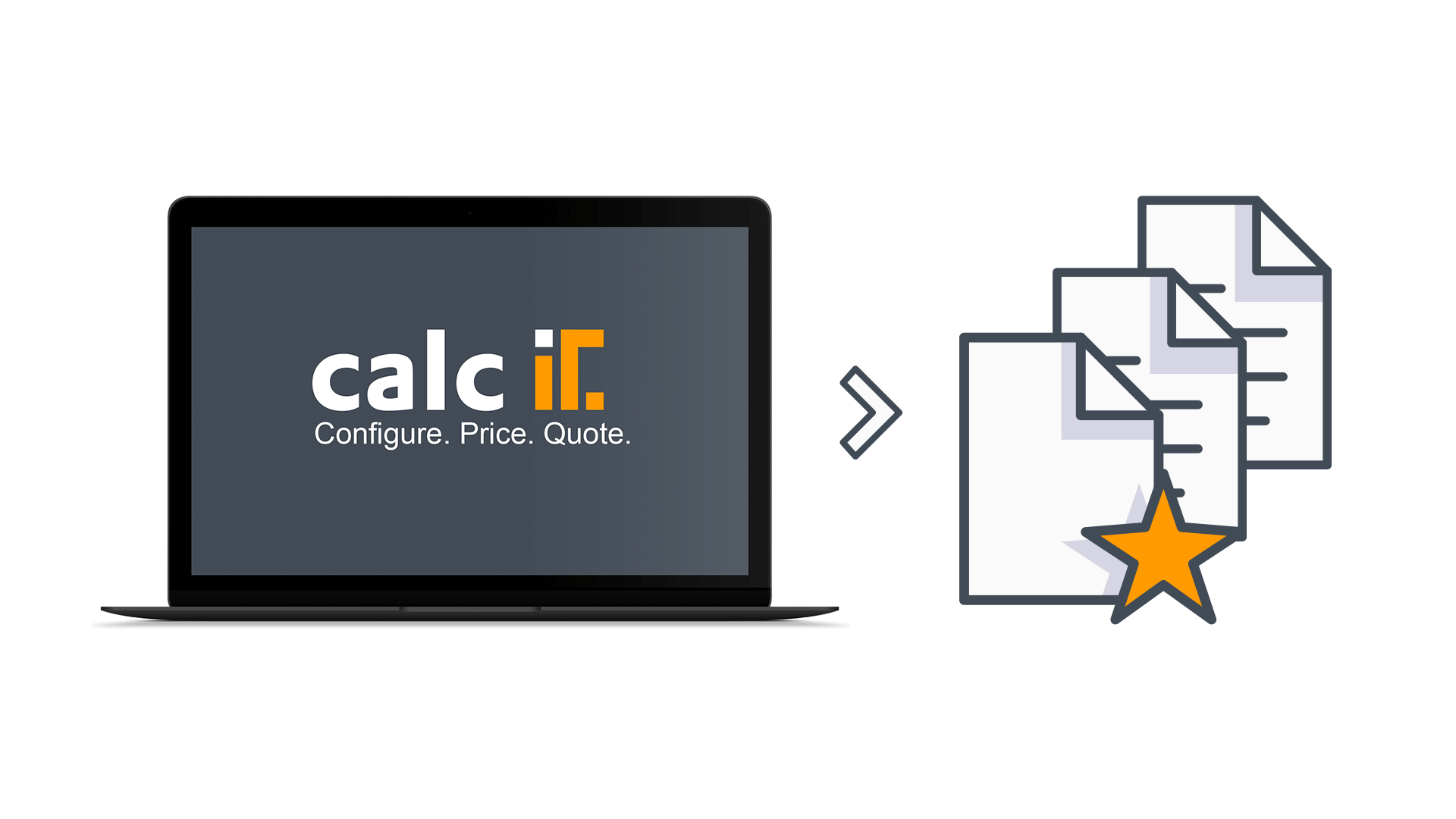 Automation via CPQ software is the solution!
Flexibly create compact offers, clear cost outlines or comprehensive project quotes spanning several hundred pages with calcIT. Choose your documents effortlessly from a list of templates – directly from within the calculation project or standalone.
Prepare complex offers effortlessly
Intuitive & simple generation of Word documents
Pick documents from a preconfigured list accessible to all users. The creation of documents inside the calculation project is possible at any point. Since the generation occurs in the background, you can continue working on your projects in calcIT.
Scalable offer preparation 
Quantity, scope and complexity of outputs can be defined freely. Beyond different types of offers, such as compact estimates or comprehensive project quotes, you can prepare additional documents like invoices, contracts, technical descriptions, product catalogues, reports, etc.
Use of preconfigured text modules
In calcIT, calculation and offer structures are generally shown in the same project tree. Through libraries, text modules can be preconfigured and modified later on within a project. Text components can be used for this, or the information can be added directly to the calculation elements through attributes.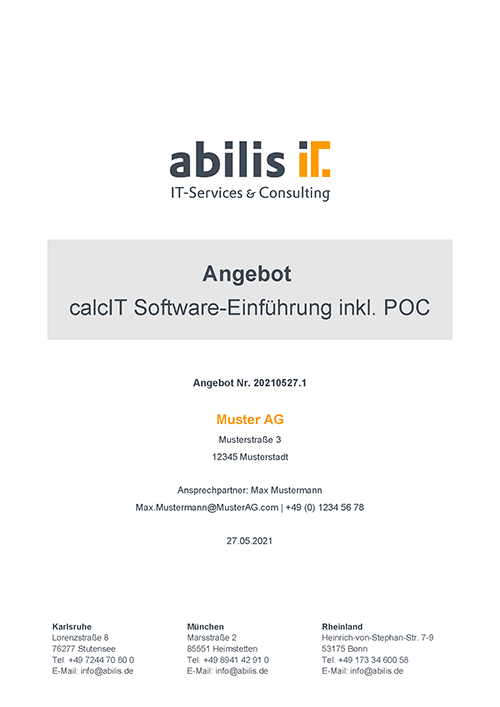 Offers per mouse click
With calcIT, you can effortlessly choose documents from a list of templates – directly inside the calculation project or standalone.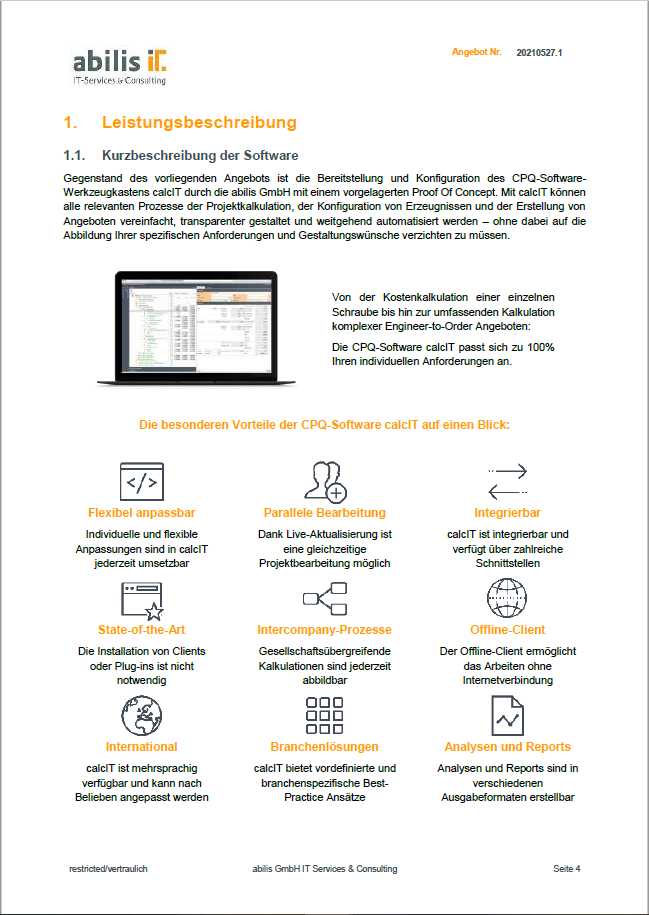 Flexible offer creation
Prepare compact price indications or comprehensive project quotes spanning several hundred pages.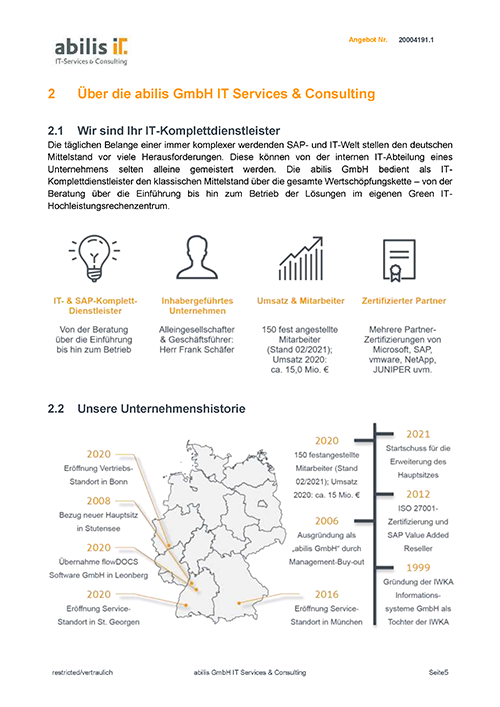 Custom design
With calcIT, your custom-design wishes can be realised. You can, for example:
Show position discounts or unit prices
Add text and images
Add management summaries
Insert tables of content and glossaries
Realise custom designs at the touch of a button
Multiple design options
Create custom templates by issuing position discounts, inserting images, adding management summaries, or adding tables of content. Diverse formatting options allow you to align your documents with your CI.
Text editor
calcIT uses the tried and tested TINY editor for the definition of text and media content. The TINY editor enables not only standard formatting, but also the import of images and 1:1 copies from variously formatted Word documents – facilitating the fast and simple migration of existing documents or content to calcIT.
Issuing of multi-lingual documents
Document templates can be created in many different languages. The issuing of foreign-language documents always remains independent of the selected system language. A parallel view of textboxes in the TINY editor enables the transparent and fast translation of existing content.
Always stay up to date on CPQ
Satisfied customers are the best reference