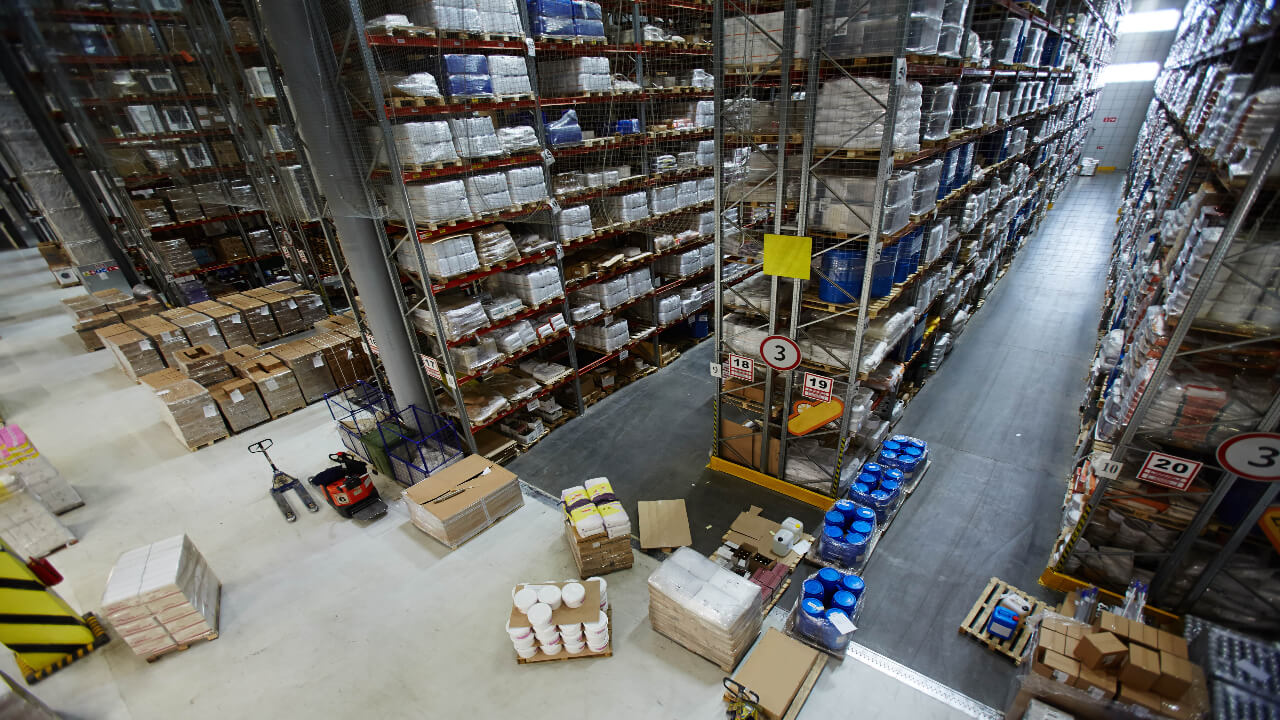 CPQ in the retail industry
The retail industry captures not only well-known grocery retailers, mail-order companies and furniture stores, but also drug stores, textile businesses and specialist shops. Among the challenges in the industry is not only the bringing together of customers and providers. Companies are increasingly struggling to provide a wide product range on limited sales areas and to allocate products and prices to different customer segments. Calculations play a key role in this regard. After all, ideal profit margins can only be achieved through optimal calculations. Our CPQ software calcIT offers the perfect solution to complete calculations in the retail industry flexibly and free of errors.
Our industry solution for retail explained
Precise price calculation in the retail industry

Procurement, storage and sales costs are among the most important factors for price calculations in the retail industry. On top of this, the current demand situation on the market and the prices of competitors must be taken into account. Usually, companies in the retail industry offer various different products and product variations and use cost-plus pricing as their calculation method. However, factors beyond the cost for procurement, storage and sales must also be considered. These include personnel costs, imputed interest and depreciations. Lacking a suitable software solution, it can be difficult to stay on top of all costs and carry out precise calculations. Fortunately, you have nothing to fear prior to software implementation. Our flexible CPQ solution calcIT calculates on the basis of your company's calculation logic – just more flexibly, safer and faster.
Clear product and price information
Digitalisation and the opportunity to offer products online and location-independent has allowed companies in the retail industry to make their products available for numerous customer segments. Companies in the industry often cater to a wide variety of customers and have many different products in their portfolio. This, however, can cause problems when products require explanation and customers rely on a sales person to consult them. In such situations, it is crucial that your staff can answer their questions quickly, as the customers may otherwise chose to make the purchase from one of your competitors. Luckily, your employees do not necessarily need to take part in intense training courses. With calcIT, your sales team can always access all relevant product information and provide your customers with competent answers.
Special offers and discounts
In the retail industry, special offers are a fixed part of day-to-day business. Nevertheless, companies must ensure that offers remain profitable in the long run and do not lead to losses. Quantity discounts, loyalty and new-customer benefits and cash discounts are common in the industry. But how big of a discount can be applied to a product to attract customers to the offer whilst ensuring that the company retains a profit? The CPQ solution calcIT gives you plenty of opportunities to illustrate discounts in your offers and stay on top of the costs. Risks, synergies, investments and sales plans can be incorporated into the calculations. Adjustable discount rules, for example to hand out quantity discounts, can be defined in calcIT on the basis of quantities or durations in different percentages or currencies.
Numerous integration options
Flexible opportunities for the calculation of discounts
Easy upkeep of master data (e.g. customer information)
Comprehensive compilation of Excel reports
Individual, transparent calculations
Integration into existing ERP systems possible
For efficient processes in the retail industry
Interfaces for seamless processes
calcIT can be smoothly integrated into your existing system landscape and enables a rapid and hassle-free data exchange from different file formats. It is possible to import data into libraries, projects, and master data. Beyond the initial import of data, existing datasets can be updated as often as needed. This way, new information on existing data, such as new prices or additional product information, can be uploaded automatically. Should a direct system connection not be desired, the import wizard can also be used as a flat-file interface with ERP systems. Thanks to the data exchange, customer-specific prices can always be identified and offers can be created in real time. 
Authorisation concept and workflows
calcIT's comprehensive authorisation concept and workflow automation guarantee the creation of customised offers in a minimal amount of time. Laborious communication routes and long response phases are rendered a problem of the past. Calulcation rules and logics are automated error-free and flexibly to ensure that you can keep your existing calculation scheme. Moreover, an unlimited number of people can simultaneously work on projects in calcIT thanks to interactive updates and notifications. Consequently, you can not only create customised and highly reliable calculations, but also gain an advantage over your competitors by saving time.
Digitalisation in the retail industry
Today, ERP or software systems can no longer be understood as silo solutions. It is of grave importance for companies to cultivate a modern IT landscape containing interfaces with all relevant systems to get buisness processes ready for the future. Beyond an efficient ERP system, such as SAP, the flexible CPQ solution calcIT presents the perfect starting position. The calcIT industry solution for retailers is tailored specifically to the challenges and processes of the industry. With calcIT, companies in the retail industry gain an all-round view on their products, which helps sales determine targeted actions and aides company growth in the long run.
Always stay up to date on CPQ
Satisfied customers are the best reference