calcIT & SAP – for more efficient processes in your company
In the digital age, companies require integrated systems to smoothly illustrate their processes. A fully digital business process is only achieved when the different systems used by a company cooperate harmoniously. Pairing the CPQ and project management solution calcIT with the SAP Business Suite offers great potential in this regard. With calcIT and SAP, your company receives an excellent base for a fully digital business process.
Why calcIT when already enjoying SAP?
As a highly performing ERP software, SAP offers heavily standardised processes. Integrated business functions and plenty of predefined surfaces support the efficiency of companies in several ways. Yet, the SAP Business Suite lacks focus on flexible calculation and the fast and simple compilation of projects. Through the process integration of calcIT and SAP, you can, however, create a perfectly harmonious integrated system and set up entire projects with a few clicks. As an easily customisable low code platform, calcIT possesses intuitively and freely configurable surfaces. calcIT was developed as a standard software enriched with the character of a custom software. This ensures that specific adjustments can be made at any time.
The bidirectional interface between calcIT and SAP ensures purposeful and holistic communication. calcIT transfers your data to SAP automatically or per mouse click. The synchronisation of the two business systems guarantees that your staff always work with up-to-date material data.
Much of the data kept in the SAP system is also required for calculation purposes. The bidirectional synchronisation of material master data, contact information, and transaction details saves you from having to enter the same data twice.
The synchronisation of configuration results with offers and orders in the SAP system ensures the smooth provision of SAP-stored information required by sales. Consequently, you can rest assured that the products offered by your sales team are in fact configurable and sold at the correct price.
Objects for interfaces between calcIT and SAP
The integration of calcIT in SAP enables the exchange of different types of data, such as master or project data, across the systems. This data transfer occurs either automatically or upon a few clicks. A data transfer of the following data types can be performed bidirectionally across the systems or from calcIT to SAP: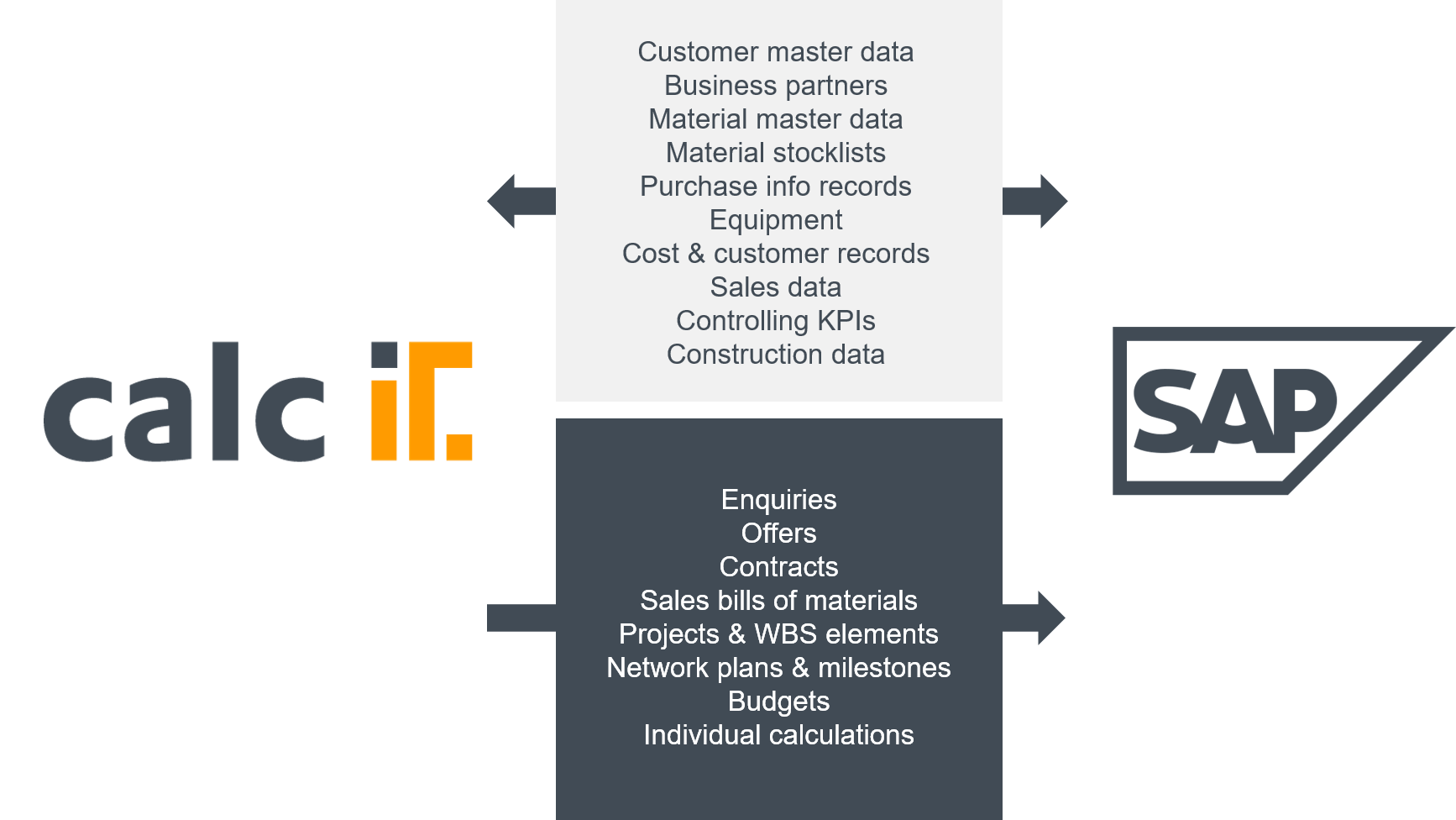 calcIT as a component of our SAP-certified industry solutions for SAP S/4HANA implementation
To speed up the implementation of SAP S/4HANA – the predecessor of SAP ERP – for our clients and tailor it to the requirements of their industries, we have developed the industry solutions abilis4production and abilis4logistics. Developing these solutions, we took a significantly reduced SAP core and enriched it with our own developments tailored to the needs of the manufacturing and logistics industry. As a key component of these, calcIT serves to optimise and speed up the configuration, calculation and offer process. Our industry solutions were certified by SAP on 07 July 2020.

The benefits of combining SAP and calcIT 
Compare actual and estimated values
Compare estimated values in calcIT with the actual values listed in your SAP system and carry out better assessments as a result.
Calculate and configure flexibly
calcIT enables flexible calculation forms and product configuration that cannot be performed in the SAP system. 
No limits on material structures
Depict material structures at your discretion with calcIT whilst never losing track in either of the two systems.
Automated data transfer
Transfer data, such as master data, between the two systems either through a few clicks or automatically. 
Integrated system
With calcIT and SAP, you can create one integrated system that completely covers your individual requirements.
More than standard BAPIs
Custom-made functional modules are no problem for our development team.
The abilis GmbH is your strong partner for the integration of calcIT in SAP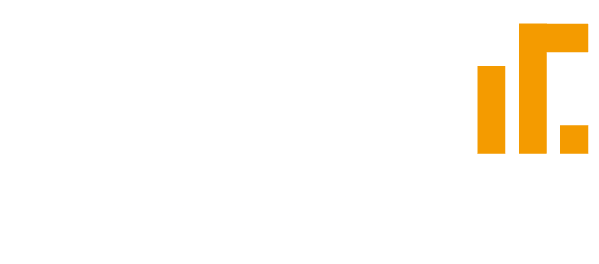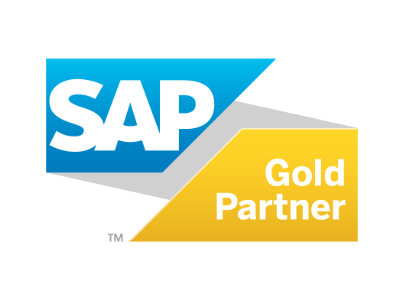 Consulting and implementation throughout the entire value chain: calcIT consulting, calcIT development, SAP consulting, SAP development, SAP and calcIT hosting, SAP base consulting, and managed services
calcIT is a component of "abilis4production" and "abilis4logistics", our SAP-certified industry solutions for the implementation of SAP S/4HANA.
abilis can lean on extensive project experience in the areas of SAP R/3 and SAP S/4HANA that stems from both separate implementations and joint projects.
abilis enjoys expertise on all SAP modules (internally and/or through close long-term partners).
Integrating calcIT into existing SAP systems, we can rely on our SAP colleagues and benefit from their know-how and experience when necessary.
Industry-specific and cross-industry best practices concerning integrated processes and calcIT-SAP interfaces, as well as functional modules developed by us reduce costs and implementation duration.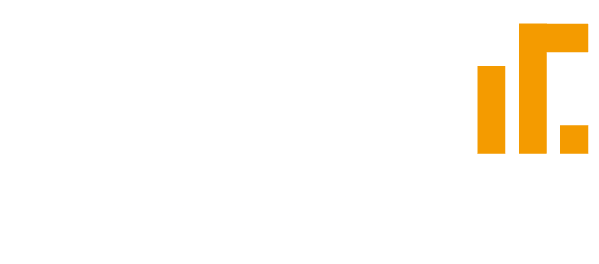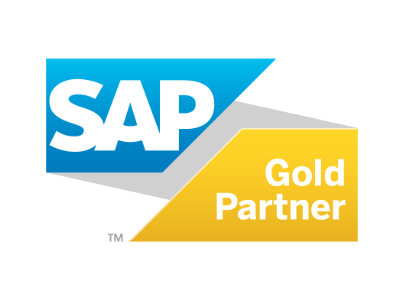 Satisfied customers are the best reference